17 Professional Business voicemail greeting Examples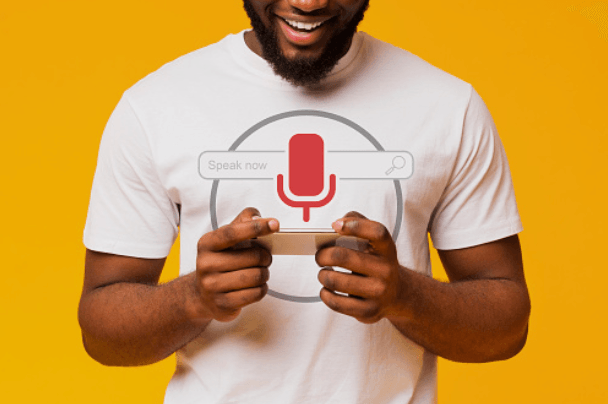 It's a well-known fact that customer service is the bread and butter of any business.
And the same should be valid for your business, too.
But then, how many times have you missed a potential customer because you just couldn't attend their call?
No matter how hard you try, there will always be times when you just can't get to the phone.
What that means is that your answering device is about to be the first point of interaction between your target customer and your business. Meaning even in your absence, your device needs to provide for customer service that has already begun.
To ensure that your business voicemail gives off a positive image, you must have a perfectly crafted voicemail greeting befitting your business.
In this article, we walk you through 17 professional business voicemail greeting examples to help keep your business relationships intact, even in your absence.
What is a good Business Voicemail Greeting?
A good business voicemail greeting is one that allows you to maintain engagement, create rapport and win potential prospects and customers in your absence.
It should be short, welcoming, and on-point, with a fine balance between personality and professionalism.
Customers, however, are of varying kinds and can have different contexts that define their need for contacting your business. Hence, you must define your target Persona before choosing the right Voicemail greeting for your business.
Here's a rule of thumb that works well with most cases.
Elements of a Professional Voicemail greeting
A professional business voicemail greeting must possess the following attributes –
Specificity – Your business voicemail should provide all the information the caller needs. Start with yours and your company's name. Proceed to mention your office hours, a simple explanation for missing the call, and a rough estimate on when you'll be able to reach back to the person.
Validation – Your phone rang because someone wanted to contact you. A great voicemail greeting should focus on making the caller feel valued. Thank the caller for their call and apologize for missing it.  
Motivation – Making the caller feel valued is the first step. The next step is to keep the caller on the line long enough to listen to your message. Making something distinctive will assist in captivating a potential customer or caller. Too much risk will frighten them away. Also, make your voice pleasant in the voice message.
Length – Short voicemail greetings are ideal for higher conversion rates. Tell them how they can contact you during and outside business hours. Remember that the standard record time is around 25 seconds, so keep it short, sweet, and concise.
Best business voicemail greeting examples 
Now that you're aware of the basic elements that make up a professional business voicemail, let's walk you through the samples for different types of voicemail greetings.
Business voicemail greetings
As mentioned above, define your target persona first. Are you creating a voicemail for your company or your team? During office hours or after office hours? Either way, these business voicemail greetings should do the trick.
During office hours
"Hi! We appreciate your calling [business name]. We'd be delighted to assist, but we're either on the phone with another customer or on the go! Would you mind leaving behind your full name, phone number, and the purpose of your call today? We will make sure to call you back as soon as we are available. Thanks!"
"Many thanks for calling [Company name]. At the moment, all our representatives are currently helping clients achieve "insert goal such as, 'achieve 40% growth through streamlining HR operations." Please provide us your name, phone number, and message after the beep, and we will assist you within 24 hours. Have a wonderful day."
Pro Tip: The key here is to let the caller know that you're open. It may facilitate a visit, and potentially result in a customer. After all, the best cold calls are the ones that result in a cold conversion.
After office hours
"Thanks for giving us a call! We promise it's never a bad time for [company name], but you've reached us after-hours. Please leave us your name, number, and the best time to reach you, and we'll give you a call when we are open."
"Hi, you've reached [company name]. Sorry, you just missed us! We're open from ([hour] to [hour] [time zone]) Monday through Friday [optional: hour to hour on the weekends]. In the meantime, you can also visit our website [website URL] to reach out via live chat, text, or email [email address]. If you'd like to leave us a message, tell us your name, number, and reason for your call after the beep. We will give you a call back later on today."
Pro Tip: If your operates on a different timezone, make sure to take that into account, and let the callers know the timeframe of when to expect a return call from your side.
Main office greetings
"Greetings, you've reached the main desk of [Company Name]. Leave a message at the beep, and be sure to include the name of the person you're trying to reach."
"This is the main office at [Company Name]. Unfortunately, we're currently unable to take your call. Please leave a message with your name, number, and other key information."
Pro Tip: Unless your company has a different policy, make sure to nudge the caller to mention the name of the person they want to connect with.
Department specific greetings
"You've reached [Name] at the [Department Type] Department. Please leave a message. Thanks."
"Hey, [Name] here in [Department Type]. Leave your name and number, and I will get back to you."
"This is the [Department Type] at [Company Name]. Please leave your name and number, and one of our associates will get back with you as quickly as possible."
Pro Tip: It's a great idea to state clearly what department the caller is speaking to. Had they pressed the wrong button, they may have unknowingly been sent to the wrong area by an auto attendant.
Greetings from specific team members
"Hey-howdy-do! This is [Name] at [Company Name]. I'm not at my phone right now, but if you leave your information and why you're calling, I'll be sure to get back to you."
"Hi, this is [name], [company]'s [job title]. I'm happy to help you with [task], but I'm currently away from my phone. Leave a quick message, and I'll return your call as soon as possible. Thanks!"
Pro Tip: It's a good idea to give your voicemail recording bit of personality; this is the first most callers will ever get to hear of you, so leaving an impression won't be a bad idea. This isn't just the company voicemail greeting, after all- it's a person's.
Customer Service Number Greetings
"Hello, you've reached the Customer Support department at [company name]. We are unable to take your call at the moment. We know your time is valuable, so instead of placing you on hold, let us call you back! Please leave your name, phone number, the reason for your call, and two times convenient for you to receive a call back from us. Thank you!"
"Hello, you've reached the [Department name] at [your company]. We can't take your call right now, but please leave your name, contact information, and the reason for reaching out. One of our team members will be in touch within the day. To ensure we don't miss you again, you can also let us know the best time to call you back. Thanks and have a great day."
Pro Tip: As someone working in Customer Service, you're essentially representing the company at large to people who may be more annoyed than usual. Hence, it's great to come across as kind and nice.
Funny voicemail greetings 
Note: As we mentioned, always be aware of your target personas. If there's a chance they won't appreciate your sense of humor, opt for a professional greeting instead.
"Hello! You've gotten the voicemail of [your name]. Leave your name, contact info, and the answer to the eternal question, 'Which came first, the chicken or the egg?' Anyone who gets it right will receive a callback."
You have reached [your name] at [your business]. Thank you for your call. Please leave your name, number, a current book recommendation, and a question about the universe. I'll return your call as soon as possible. Thanks."
Pro Tip: Keeping the Note in mind, try to be as humane as possible with your words. Adding pop-culture or hollywood reference would be great, and can make you feel like a real person to the caller.
Holiday voicemail greetings
"You have reached [business name]. I will be out of work until [expected date]. If you would kindly leave a message after the tone, I will get back to you when I return. Should you need immediate assistance, don't hesitate to contact my assistant, [assistant name], at [phone no]. Thank you for calling."
"Merry Christmas from [company name]." This Christmas season, our hours are a bit different. [List the hours]. We hope it isn't an emergency, but we have you covered if it is. Don't hesitate to contact us at [business email/other support lines], and we will respond as soon as possible. We will contact you after we return from our vacation for any additional questions – we may be a few pounds heavier, but we are happy to chat with you! "Merry Christmas."
Pro Tip: Abstain from the usual holiday greetings. Diversify your creative self, twist up the voicemail scripts, and come up with something unique.
How to set up a Business voicemail?
Once you have the perfect message, it's time to record it on your personal/office phone. Here's the basic process for the same –
Press the voicemail button, or press and hold 1 for a while.
Enter your password.
Record your message.
Listen to the message you just recorded.
Follow the prompts to save your message.
But hey, If you're not sure about the how-to's of the "speech" aspect, here are a few tips –
Have a clear voice,
speak at a slow to moderate pace,
minimize background noise;
Ensure the greeting is approachable.
Keep the greeting short, precise, and on point.
Ensure the greeting doesn't sound artificial.
Show your gratitude with a "Thank you."
If you're unsure whether to record it by yourself, try out text-to-speech software or hire a professional voice-over artist to record your message for a price.
Phone greetings no-go examples
Now that you know the ins and out's of crafting a perfect business voicemail greeting, let's take a look at a few of those strict No's for phone greetings and see how to improve the same.
Example 1
"Hello, this is <your name>. Leave me a message."
Why is it wrong?
Except for your name, this message provides no relevant or helpful information for the caller. They'd have no idea if they contacted the right company, let alone the right person, and wouldn't know what you need from them to follow up or the timeframe within which they can expect a callback.
Example 2
"Hi, you've reached the desk of <your name>. I am out of the office right now with <personal reason> and won't be available for at least a week. You can reach me at <home or personal cell phone address> in the event of an emergency, or call my assistant, <name>, at <number>. Again, I'm very sorry I missed your call. Leave a message after the tone, and I'll get back to you as soon as possible or after I return from <personal reason>."
Why is it wrong?
In contrast to the previous one, this message contains too much information. As much as you may want to share it, the customer doesn't necessarily need to know the exact reason, even if it's personal.
Also, repeating yourself is a big No-No. While it's important to apologize, there's no need to do it twice. Focus on shorter, more coherent sentences while crafting your business voicemail.
How do you create the perfect Voicemail greeting?
Now obviously, all of these are just examples of voicemail greetings for your Business. Each of them could be optimized over and over to make it more interesting for your prospects while they try to contact you.
To benefit from voicemail messages, you need a unified phone system that makes recording, tweaking, and uploading voicemails easy as a breeze.
Ultatel offers you with the leading business cloud phone system with Unlimited Everything on any device. ULTATEL's cloud phone system provides a flexible means for solopreneurs, teams, and large companies to communicate regardless of location and device.
We Are trusted By Organizations of All Sizes; our VoIP solutions have made a difference in their savings, productivity, collaboration, and customer experience — and it can be for you, too.
Why wait?
Sign up for a Demo now.
As a leading expert in digital marketing, integrated campaigns and marketing strategies, Tim has led award-winning marketing communications teams for several communications companies. In addition to serving as the Director of Marketing for ULTATEL, he is also the Kansas City president for the American Marketing Association.