How to Maximize Your Cloud Phone System in 2022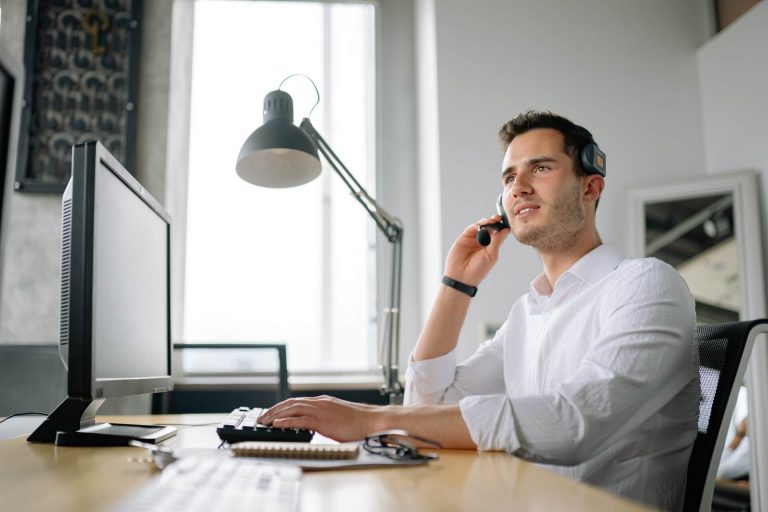 Over the years, more organizations are transitioning from traditional PBX systems to cloud-based phone systems because of the wide range of benefits.
Whether you are trying to transform your business communication system to the Cloud or you already have, there are efficiencies to unlock to increase quality communication with your customers and staff.
Here are twelve helpful tips on how to maximize your cloud phone system.
1. Find the right cloud phone system provider
One of the most important factors to consider to maximize your cloud phone system is first being with the right one. Identify the cloud provider most appropriate for your business in terms of versatility, integration, security, and reliability. In addition, your cloud service provider should not burden your in-house IT team but rather make them more efficient.
2. Assess and Test always for improved user experience
Evaluate your current user experience and performance. What level of growth are you aiming to see after deployment? What applications and features do staff and customers need to communicate more successfully? Is your IT environment ready to support phone features in the cloud? Assess before, during, and after deployment as your business needs evolve.
3. Choose a system provider with consistent reliability
You want to look for a cloud phone system provider with a 99.999 percent uptime guarantee. Cloud-based phones are hosted on data networks that rely on multiple servers. If one server is down, your provider should be able to switch to a different one in no time. This reliability is critical for any business. You cannot maximize your phone system if your business communications keep getting interrupted.
4. Make an informed decision about security
When it comes to protecting your business' data and applications, you need to make an informed decision. Before signing the contract, take your time to do a security background on the cloud phone system provider you're considering. Many providers provide partial protection, so ensure you demand high protection standards.
5. Manage your phone system from anywhere
As your business phone system administrator, cloud phone systems make your management roles much easier. Everything you need to manage your phone system can be accessed from anywhere. Your business can take or make calls from anywhere with a good internet connection.
6. Explore call forwarding and reach your employees on any device
To ensure that all incoming calls reach your employees wherever they are, cloud phone systems have the Multiple Simultaneous Registrations feature. Employees register multiple phone devices. Upon an incoming call, all the registered devices ring. The employee then answers whichever device is the closest.
7. Listen to voicemails from your Email
The voicemail to email feature sends voicemail messages to an employee's email address to listen directly from their inbox. This works perfectly for a staff that is in transit. They do not have to dial into a voicemail manager or worry about a full inbox – as the message can be set to delete after it is sent to the email.
8. Keep coworkers connected through video conferencing
Another way to maximize your cloud phone system is using the video call feature to connect with your remote staff and their team members. For a business with mobile or remote workers, it's essential to have virtual video meetings.
9. Meet omnichannel preference
One of the best ways to enhance your customer support experience is to let the customer reach out in the channel they want. A cloud provider should offer a unified platform for calls, SMS, live chat, screen sharing, and more. The point is not to limit the ways your customers can reach you. Equally important is to unify communications internally into a central dashboard for other teams to access.
10. Use automation to guide customers
Use automation to guide them for customer issues that do not require much of an agent's time. Automation increases the efficiency of support teams. Features like skill-based routing ensure the customer reaches the right representative at once. Your business can also direct customers to a knowledge base filled with answers to their requests on a web portal.
11. Integrate your cloud phone system with other tools
One of the best things about cloud phone systems is their ability to integrate with your CRM tools such as ZenDesk, Salesforce, Slack, and so on. By integrating with these tools, you maximize value across a comprehensive platform and drive business efficiency and productivity. Users can also access all applications in a cloud phone system through a single dashboard.
12. Plan for the future
Develop a long-term strategy for your cloud phone systems. A sound strategy not only addresses your present needs but also adapts to evolving future business needs. Creating a strategic roadmap will help your business stay on track while working towards your goals.
Summary
Your organization can transition to a cloud-based phone system as smoothly as possible with the right strategy. With an intentional approach and exposure to new technology insights, you can begin to align the right cloud solutions to your business needs, and have more success with cloud phone systems.
As a leading expert in digital marketing, integrated campaigns and marketing strategies, Tim has led award-winning marketing communications teams for several communications companies. In addition to serving as the Director of Marketing for ULTATEL, he is also the Kansas City president for the American Marketing Association.