How to Receive and Send Fax with an iPhone or iPad?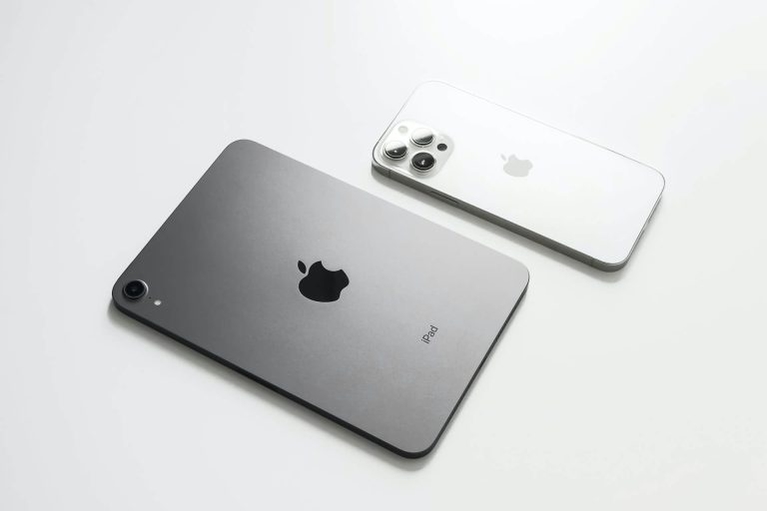 Traditional faxing may seem like a thing of the past but there are reasons why people still use fax services. On the iPhone and iPad, there are various apps that can help perform these functions and even more.
This article discusses how to fax from an iPhone or iPad, the various apps available, and what makes them distinct.
How to Receive and Send Tax with an iPhone or iPad
It is possible to receive and send a Fax using an iPhone or iPad. A survey conducted has revealed that 89% of large firms still send and receive faxes as a way of communication.
Check out some of the available apps below:
Dingtone Fax
The application works in sending and receiving faxes anytime and anywhere. It works with the iPhone, iPad, and even some Android devices as it offers an international or local number to allow faxing to over 100 countries.
It allows you to scan, edit files, comb through pages, add a cover page, and even signatures. The FAX app allows all popular formats and third parties as well as provides a detailed guide on online fax services for those using the app for the first.
Features:
Connects to 100+ countries worldwide.
Photo-editing enabled.
Multiple templates are available.
E-signature.
Allows a preview.
Syncs with photo library and scanners.
Fax all formats from phone or Cloud.
Pros:
Easy to use.
Fast fax delivery.
Sends on both mobile and landline numbers.
Photo editing feature improves the document.
Combines several files in fax.
Cons:
No 24/7 technical support.
Price: Free (In-App Purchases begin at $7.99)
Download at App Store.
eFax
The eFax is powered by a reliable online fax service that allows users to create fax by using the iPhone camera. It can also be uploaded from cloud storage or email attachments. It comes with a free version but for optimal use, there is a monthly fee attached to the app.
Efax offers up to 170 standard file formats that users can send while using the services. This improves the number of files that can be sent using the service compared to the regular fax machine. The service connects to over 200 countries around the world which creates rooms to send files for international transactions.
Features:
Connects to 200+ countries.
Optional custom cover page.
E-signature.
Uses a phone camera to create faxes.
Unlimited cloud storage.
Pros:
Documents can be saved on the cloud.
Works via email or website.
Allows users scan device using their phone camera.
Prints using AirPrint.
Cons:
More expensive than others.
Price: Free (In-App Purchases begin at $16.99)
Download at App Store.
iFax
iFax uses an app service to enable iPhone and iPad users to send faxes fast from their mobile devices. With the webcam or cameras on the device, you can scan paper documents and convert them to electronic documents.
To protect the files from being read by unwanted people, there is a customizable front page. Multiple documents can be sent as a single file using the fax and it offers constant customer support. It is supported by different cloud storage options.
Features:
24/7 customer support.
Accepts inbound faxing.
Personalized cover pages.
HIPAA complaint.
Syncs with the device camera.
Pros:
Easy to scan documents.
Supports cloud storage.
Works on paper documents.
Cons:
Price: Free (In-App Purchases begin at $14.99)
Download at App Store.
My Fax App
The My Fax App is a reliable online fax interface as it is designed just for faxing. Users are expected to choose a toll-free or local fax number which is done at no extra cost. The app offers up to 300 pages of fax per month that can be sent or received.
It also connects to other third-party apps like the Apple AirPrint, which offers the option to print out the faxes on paper. WIth your camera, you can scan faxes, or upload files from dropbox or google drive. There is also 24 hours customer support in case users run into any trouble while using the app.
Features:
Connects to the iPhone or iPad.
Offers unlimited cloud storage.
Faxes are printed using the Apple AirPrint.
Faxes are stored as PDFs.
Uses toll-free or local fax numbers.
Customizable cover page.
Pros:
Fax can be reviewed on the device.
Integrated with other apps on the device.
24/7 customer support.
Faxes can be printed out using Apple AirPrint.
Cons:
A limited number of pages per month.
Price: Free (In-App Purchases begin at $8.99)
Download at App Store.
Fax Burner
Fax burner turns an iPhone or iPad into a portable fax machine as it allows users to send and receive fax without the limitations of distance and time. The features are optimized to allow the attachment of files from most third-party storage, including Dropbox. Any fax received is made readable by the app as it automatically turns it into a PDF.
You can sign forms and documents right from the app without having to print them out. The edit feature keeps it formatted while users make changes to the documents. Just like other mobile apps, it comes with an alert tone that notifies users when there is a new fax.
Features:
Stores fax as a PDF ready to be emailed.
Doesn't require papers.
Forms can be signed and completed electronically.
Syncs with your dropbox and inbox.
Includes notification sound.
Pros:
Allows in-app edits.
Converts to a readable file.
Fast fax delivery.
User-friendly interface.
Cons:
No photo editing feature.
No available templates.
Price: Free (In-App Purchases begin at $4.99)
Download at App Store.
Send and Receive Fax Anywhere, Anytime – Summary Section
Faxing no longer has to be done with a fax machine, on the iPhone and iPad, you can now send and receive faxes anywhere and anytime. There are apps that are designed for this and they are user-friendly, fast, and reliable.
Need an online fax service? ULTATEL offers an online fax service that is fast, and easily accessible from anywhere. This saves your organization from needing a fax machine before sending or receiving files.
Greg is the product marketer for ULTATEL. He develops and markets products that help people do their best work, and enables the businesses they work for grow their revenue.