5 Phone System Features That Will Help Your Small Business Thrive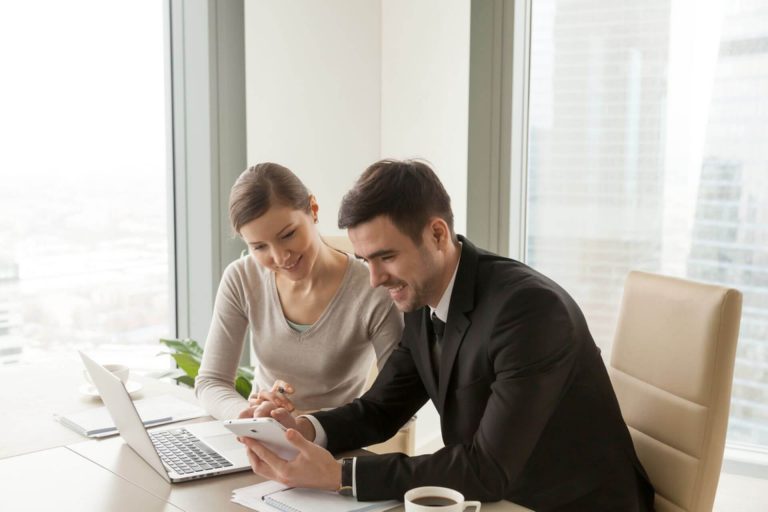 Your phone system is undoubtedly critical to internal and external communication and can determine how smoothly your business runs. However, with the rise in technology and the emergence of advanced features, it can be easy to get overwhelmed.
Here are 5 vital features every small business phone system should have to thrive and grow:
1. VoIP Functionality
To help your small business flourish, one of the essential phone system factors to consider is the VoIP advanced and flexible features. All VoIP providers do not offer the same features. However, here are some functionalities to look out for from your business phone provider: Advanced Call Management, Call Routing, Auto Attendant, Instant Messaging, Call Analytics, Call Forwarding, Call Queues, Call Recording, Call Transfer, Custom Music on Hold, DND, Find Me/Follow Me, IVR, Mobile App, Voice Calls, Voicemail to Email/Text, VoIP Caller ID, Video Conferencing, etc.
2. Auto Attendants
Auto attendants are also known as virtual or auto receptionists. They are software tools that a business uses to answer and route incoming phone calls more efficiently. In addition, auto attendants have simple features like prerecorded messages that give callers information like the hours and the location of the business.
Many premium VoIP providers offer multilevel auto-attendants (also known as interactive voice response or IVR). A multi-level auto-attendant gives the caller additional options after they select a department. It also has customizable greetings and can route calls to multiple numbers. This feature helps to handle high call volumes without the need for a live receptionist.
3. Call Accounting and Recording
Call Accounting helps to ensure that your phone system is used productively. It tracks and detects different types of calls – Inbound calls, Outbound calls, Missed calls, Internal calls – collects data and generates informative reports.
Call recording is another outstanding feature for agents' sales training and reference purposes. It can train new employees with historical data and give management insights into how employees are performing. It can also be useful to save important conversations.
4. Voice to Email or Text
Voicemail lets callers leave messages for agents when they are not available. A Voicemail to Email feature then sends the customer messages straight to your inbox. Voicemails are emailed as audio files that you can listen to on your computer or mobile.
Some more advanced phone systems also provide automated transcription where the voicemail is transcribed and sent to an email as text files. This means you can quickly get and respond to messages whether you are at your desk or not.
5. Warranty & Remote Support
Another key feature that will help your small business is support for remote teams. A phone system provider needs to be able to help you out when you encounter problems. A mobile-friendly phone system that seamlessly integrates between desktop or mobile phones is also beneficial to teams that work remotely.
By integrating your phone network on cell phones and the home lines of remote workers, call routing becomes effective. You can be confident that communications are not interrupted as calls can be transferred to the appropriate contact agents, whether they are or what device they're using.
Bottom Line
As your business expands, your communication needs also change. A modern small business phone system solution manages all your communications and provides you with features, support, and warranty that help your business thrive. Cloud phone systems also offer advanced tools and integrated communication and collaboration solutions essential for your business growth.
As a leading expert in digital marketing, integrated campaigns and marketing strategies, Tim has led award-winning marketing communications teams for several communications companies. In addition to serving as the Director of Marketing for ULTATEL, he is also the Kansas City president for the American Marketing Association.