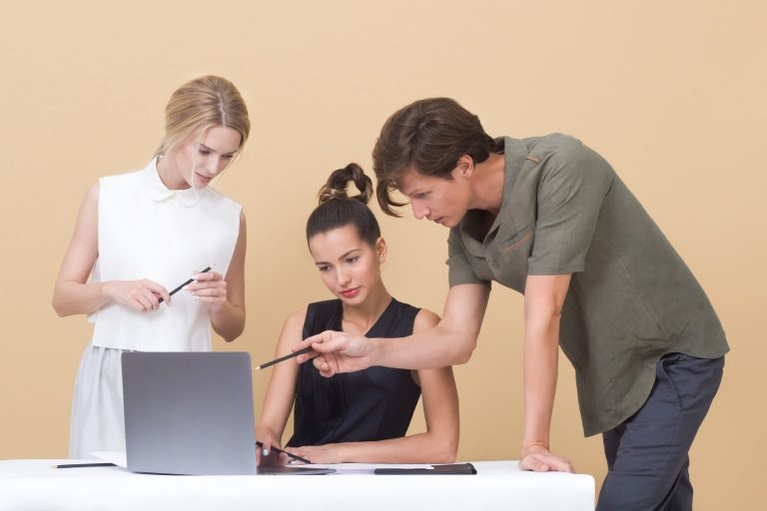 When people talk about CRM, they refer to a tool to manage customer relationships, contacts, sales, marketing, agents, and other customer service interactions. This guide will learn what a CRM is, how it works, and everything you need to know about having your customers in one place.
What is a CRM?
Customer Relationship Management (CRM) is a software system that helps business owners manage their relationships and interactions with customers and potential customers. CRM helps with organization, efficiency, and time management.
CRM platforms record and analyze all calls, emails, and meetings, and connect all the data from your leads and customers all in one place. A CRM improves business relationships to grow your business.
What Does a CRM System Do?
A CRM system mainly does contact management on a large scale. It stores and manages data of contacts from leads to current clients. Besides managing contacts, a CRM identifies sales opportunities, records service issues, and manages campaigns, all in one place.
Whether you have one customer or a thousand, it is time to stop using spreadsheets and adopt a CRM. With a spreadsheet, you might follow Name, Email, Phone number, Website, Address, and Customer Type.
With a CRM, you can track more such as Lead scoring based on triggers, Company size, Multiple contacts within a company, Contact title, Notes history, Current sales pipeline stage, detailed reporting, etc.
A CRM system collects customer data across multiple sources and channels and organizes it to give you a comprehensive record. Over time, you can better understand your relationship over time and manage day-to-day customer activities and interactions.
How Does a CRM Platform Work?
As leads come into your business, a CRM platform follows their actions and gets as much information as possible. It then carefully guides them on a pre-planned customer journey fitting for each lead. The CRM system aims the company's efforts in the most promising directions.
A CRM platform has a simple, customizable dashboard that gives you a clear overview of your customers. You can see everything in one place —from purchase history, the status of their orders, outstanding service issues, and more. You can also see their inquiries on social media and reviews about you or your competitors.
A CRM platform lets you manage these inquiries across communication channels without losing track, giving sales, marketing, and customer service departments a single view of the customer activities. It takes a customer-centric approach and helps you have a holistic customer management relationship.
CRM Benefits to Your Business
The benefits of a CRM system cut across teams and businesses of different sizes. Here are the benefits CRM can offer your business:
Organization
A CRM system helps you store and manage all customer contact information in one place. This keeps your work organized and makes life easier for everyone. In this central dashboard, users can access information, understand the customer and offer excellent service.
Automation
Automation in CRM tools saves time on the company's typical daily workflow. This provides consistency in communication and boosts customer engagement. Engaged and satisfied customers likely become repeat customers, and repeat customers spend more.
Leads Categorization
A CRM tool helps you add and categorize leads easily and accurately. By focusing on the right leads, marketing can design the appropriate customer journey, and sales can prioritize the opportunities to turn prospects into paying clients.
Insight to Increase Customers
CRMs can track purchasing patterns of current customers and provide insight into behavior and trends. With these insights, you can develop strategies to encourage sales and get new customers.
Tracking Sales Progress
A good CRM helps you track and follow up sales progress whether you're in a sole proprietorship or a large organization. Each new set of leads is assigned to a sales rep and their journey is tracked for a large sales team. It's also a smooth way to track the performance of your sales team.
Personalized Communication
Many CRM tools offer personalization features and personalized communication deepens customer relationships. It makes them feel seen and recognized. A way to do this is by addressing customers by their first name in emails or creating well-targeted nurture campaigns.
A CRM system helps you provide the fast, high-quality, and personalized support your customers want. From the customers' history, agents understand past interactions and offer the best service tailored to the customers' needs.
Increase Brand Loyalty and Customer Lifetime Value
With CRM, cross-selling and upselling new business to existing customers is easy. This is because of the comprehensive data you have of your customers. This builds more profitable relationships, thereby increasing customer lifetime value.
CRM also lets you know your highest revenue-generating or most engaged customers. You can decide to reach out to them and offer them advocacy for your brand.
How Do Businesses Use CRM?
Businesses use CRM to get a full view and track activities on sales, marketing, and support for every customer. Those who run service businesses use CRM to schedule and manage meetings with prospects and clients, sell their services, and scale their business.
Time is money and you need to be conscious of both to run a successful business. It is essential to get the most out of every minute and dollar you spend towards business growth. Implementing a CRM helps you streamline your marketing efforts, saving you time and boosting your revenue.
What About Cloud-Based CRMs?
Cloud-based CRMs are CRM systems that have moved their data, software, and services into the cloud from on-premises CRM software. Here are some examples of cloud-based CRMs:
Final Thoughts
Customer relationship management software gives you deeper insights, boosts customer satisfaction, and grows your business. You'll deliver fast, high-quality and personalized support for your customers and this is the shortest path to happy customers. Switch to Cloud-based CRM solutions and make your life and business more productive.
As a leading expert in digital marketing, integrated campaigns and marketing strategies, Tim has led award-winning marketing communications teams for several communications companies. In addition to serving as the Director of Marketing for ULTATEL, he is also the Kansas City president for the American Marketing Association.