10 of the Best VoIP Routers for 2022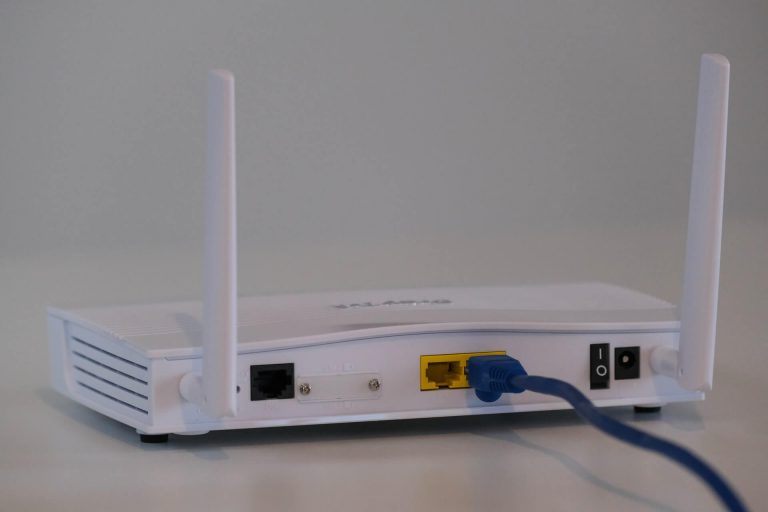 In recent years, businesses have become increasingly reliant on the internet to perform even the most basic business functions and operations. One of these is phone connectivity, where many businesses depend on VoIP phone systems to connect them with their customers and suppliers.
If you're interested in a VoIP phone system, you'll need to ensure that you have the right VoIP router to ensure consistent and reliable quality. The problem is that there are so many models available that it could be challenging to find the best, and the right, one.
To make this a bit easier, let's look at 10 of the best VoIP routers for 2022.
What are VoIP Routers?
Before looking at these routers in more detail, let's first recap what a VoIP router is. In its most basic form, a VoIP router is a network device that allows you to make phone calls over the internet and connects your VoIP phone system with the other hardware you have.
When looking for a VoIP router, you'll find that there are three types: single-band, dual-band, and tri-band. They differ mainly based on the frequency bands they use to transmit radio wave signals from the router to any device. Also, newer VoIP routers, like the tri-band variety, might offer more advanced features and capabilities. 
What is a Good VoIP Router?
Let's now look at some features your VoIP router needs to have to be effective and compatible with most modern technologies:
Quality of Service. Quality of Service or QoS is the metric that describes the performance of a VoIP phone service. As such, it's also a feature of VoIP routers and shows that the router can handle higher traffic volumes and manage traffic better.
VLAN. VLAN splits a LAN environment into broadcast domains which results in better traffic management, scalability, and security.
Dual or tri-band frequency. A dual-band router uses two frequency bands while a tri-band router uses three. This makes a tri-band router less susceptible to signal interference, and it provides the highest call quality. At the very least, your router should have dual-band support.
802.11ac and MU-MIMO. 802.11ac ensures that your network is fast and MU-MIMO ensures many users can access the network at the same time. As a result, your router should have these features.
H.323 and SIP support. If you want to take advantage of advanced features like audio and video conferencing, you should ensure that your router features H.323 support, which enables media communications and SIP support, which supports features like video calling, instant messaging, application sharing, and more.
10 Best VoIP Routers to Buy in 2022
Now that you know what features a VoIP router should have, you'll be able to find the right one for your business. To help you along the way, let's look at the best 10 VoIP routers to buy in 2022.
Netgear Nighthawk X10 Router
Marketed as the world's fastest router, the Netgear X10 offers all the features you'd expect in a good VoIP router including wireless speeds up to 7.2Gbps, two USB ports, 7 ethernet ports, and a Quad-Core processor. It is truly capable of delivering class-leading speed and lag-free Wi-Fi connectivity.
Get it HERE for $499.
Sonicwall TZ Series
Although the Sonicwall TZ Series offers a wide range of networking and wireless features, its most attractive feature is arguably the security it offers. Here, it has an advanced, integrated security solution and threat detection capabilities. In addition, it also offers analytics and report features.
Get it HERE for $594
Linksys EA9500
With no less than 8 antennas that support enhanced connectivity, the Linksys E9500 can provide a consistently fast Wi-Fi signal. It also has two USB ports, 8 ethernet ports, and a visual management interface that makes it easier to set up and manage advanced features.
Get it HERE for $349.01
TP-Link Archer VR2800
The TP-Link Archer V2800 features 4 antennas for improved connectivity, 2 USB ports, and ports for VDSL and dedicated cable WAN. The router provides speeds of up to 2,800 MBit/sec, which ensures high performance but, despite this, it's still available at an attractive price, which makes it an excellent value-for-money proposition.
Get it HERE for $258
Netgear Nighthawk R7000 AC1900
Like its X10 counterpart, the Netgear Nighthawk AC1900 offers impressive speeds and a range of advanced connectivity and management options. Its most impressive feature, however, is the addition of NETGEAR Armor, which provides advanced security protection.
Get it HERE for $129.99
Asus RT Series
Asus's RT Series is one of the best router options for consistent and reliable calls and videos. This is because it offers exceptional Wi-Fi service. In addition, it also offers 8 ethernet ports and an intuitive web interface that makes it easier to manage and configure the router.
Get it HERE for $340.72
Cisco 900 Series
The Cisco 900 Series router was specifically designed with small and medium businesses in mind. As such, it offers enterprise-level performance in a compact package that features four LAN interfaces, either one or two ethernet ports, and advanced security features like verification, configuration management, and more.
Get it HERE for $569.
Adtran Netvanta 3400
Adtran's Netvanta 3400 is the perfect networking solution for many businesses. As a Multiservice Access Router, it's capable of performing several networking functions despite being compact. It features 10 ethernet ports, firewalls, a web management interface, and enterprise-level QoS.
Get it HERE from $1,290
Linksys EA8300
The Linksys EA8300 is a tri-band router that offers performance far exceeding dual-band routers. The router offers a range of customizable features, MU-MIMO that enables multiple device connections, and a range of management options that you can use to optimize its features for the best performance.
Get it HERE for $99.99
Netgear WNR3500L
Although the Netgear WNR3500 doesn't feature the power many other routers offer, this entry-level router is the perfect choice for businesses conscious of their budgets. Despite its more affordable price, it still offers enough speed and features like 5 ethernet ports, firewall protection, and more.
Get it HERE for $109.99 
Choosing the Best VoIP Router
When you're planning on or currently relying on a VoIP phone system for your business's communication, it's crucial that you have the right hardware that will provide consistent and reliable service. One of these integral pieces of hardware is your VoIP router. Hopefully, this post showed you what you should consider when choosing a VoIP router and some of the best models on the market.
To get the best VoIP phone system for your business, look no further than ULTATEL. Our cloud-based phone system offers over 80 cloud-based communication features that will unify the way your team and your customers communicate. And starting at only $15.95 per user per month, it fits your budget too.
Greg is the product marketer for ULTATEL. He develops and markets products that help people do their best work, and enables the businesses they work for grow their revenue.