13 Call Center Compliances Every Call Center Must Follow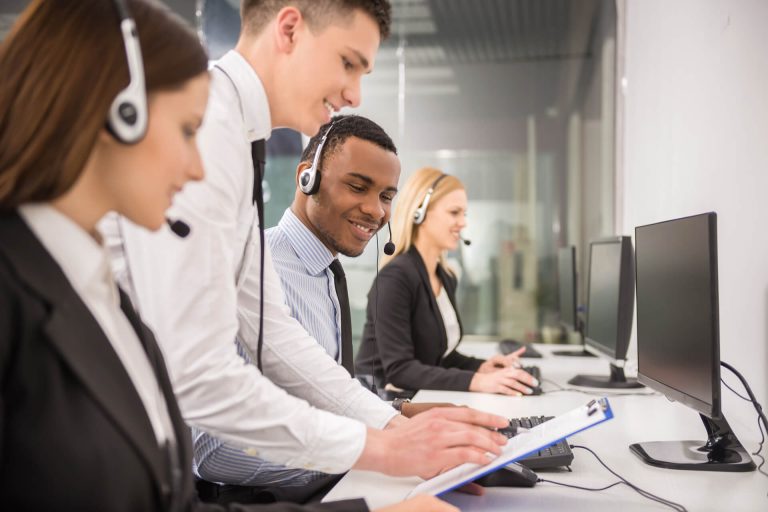 Call center laws can be different for different countries, and failure to follow them can lead to significant fines and affect a company's reputation.
Call centers are the customer service hub for making outbound and taking incoming calls to assist customers and solicit new business. Companies must not avoid regulatory compliance as they affect how call centers operate, and adherence is key to avoiding hefty fines and litigations.
So, what call center policies must a quality call center follow? Here is a comprehensive list:
1. NDA (Non-Disclosure Agreement)
Employees need to sign a non-disclosure agreement. Your NDA needs to cover the confidentiality of your technical systems, business, and customer information. The staff also needs to know they are legally bound to hold everything confidential and the repercussions if non-compliant.
2. PCI DSS – Call Centers Can't Record the CVV2 Number on Credit Cards
Call centers must use some API fix to automatically stop the recording when the agent enters the credit card information and resumes recording when they're finished. In line with the Payment Card Industry Data Security Standard (PCI-DSS), every call center can't record CVV2 numbers and other sensitive data like PINs.
3. Telephone Consumer Protection Act (TCPA)
Outbound call centers must abide by the Telephone Consumer Protection Act that regulates when and who telemarketers may call. Basic TCPA compliance guidelines include:
Call centers must honor the Do-Not-Call registry for five years.
Callers must tell people who they are and why they are calling.
AI telemarketers and prerecorded calls are prohibited.
4. Social Media Engagement Policy
Your staff needs to know what they can post on social media regarding work. They cannot post any defamatory content, harass customers, clients, or other employees, or represent themselves as your company's spokesperson.
5. Call Centers Need Consent from Both Agents and Customers to Record Their Conversations
Call centers need to be aware of the policies for gaining consent from both parties before initiating and recording conversations. Many call centers tell incoming callers that their calls will be recorded. Telling the caller is not enough to show consent, you musttell callers how they can opt-out of the call before the conversation continues.
6. Department of Labor Regulations
The U.S. Department of Labor enacted the Fair Labor Standards Act (FLSA), containing several provisions regarding hourly workers as most call center employees work for an hourly wage. Per the FLSA, the employer must pay at least the national minimum wage unless there is a higher state minimum wage.
7. Background Check Authorization
Have applicants sign to agree to a background check as part of their onboarding paperwork. Doing background checks on employees helps eliminate some disreputable characters from your contact center.
8. Track All Agents in the Call Center with Access to Sensitive Information
All agents must be assigned a unique ID. In the case of information mishandling, the culprit with the access ID can be traced. A call center should also use 2-factor authentication. This is crucial even for remote agents to access their network.
9. A/V Recording Consent
Besides recording calls and agents for quality assurance purposes, cameras with microphones are set up in the common areas as a safety measure. However, every employee must consent to this. No exceptions. Without expressed written consent, your recordings may not be admissible if an issue arises.
10. All Agents Should Be Trained Annually to Remain Compliant
Call center agents cannot possibly retain everything in one training. They need to keep their knowledge of call center regulatory compliances updated. Call centers should conduct annual agent training that covers the call center regulations by TCPA, HIPAA, PCI-DSS, and other organizations. This helps agents protect their employers and keep themselves and customers safe.
11. Health Insurance Portability and Accountability Act
The Health Insurance Portability and Accountability Act of 1996 ensures the privacy of individual protected health information. Call center staff may only discuss patient information with the patient or someone authorized by the patient. HIPAA safeguards information such as Social Security numbers, IP addresses, Full face or any comparable photographic images, Geographical identifiers, Account numbers, etc.
12. Agents Can't Threaten Customers to Pay Their Bills
Section 806 of the Fair Debt Collection Practices Act (FDCPA) states:
"A debt collector may not engage in any conduct the natural consequence of which is to harass, oppress, or abuse any person in connection with the collection of a debt."
While trying to meet the call center KPIs, agents must know how to deal with a non-paying customer. Under no circumstances should an agent use violent language or threaten customers to pay their bills.
13. Contractual Requirements
Every call center must abide by each contract's requirements. A customer might require all calls to be answered live, while another might want to answer calls within a specific time frame. Whichever the requirements, you will need to follow any particular contractual obligations and other call center rules.
Bottom Line
Every high-quality call center must adhere to these compliance acts and hold regular training to keep agents' knowledge up-to-date. While looking for a call center solution, you must ensure that the service provider has a strict compliance adherence policy. Ignoring this may lead you to problems in the future.
As a leading expert in digital marketing, integrated campaigns and marketing strategies, Tim has led award-winning marketing communications teams for several communications companies. In addition to serving as the Director of Marketing for ULTATEL, he is also the Kansas City president for the American Marketing Association.