Remote Office Phone Systems: Everything You Need to Know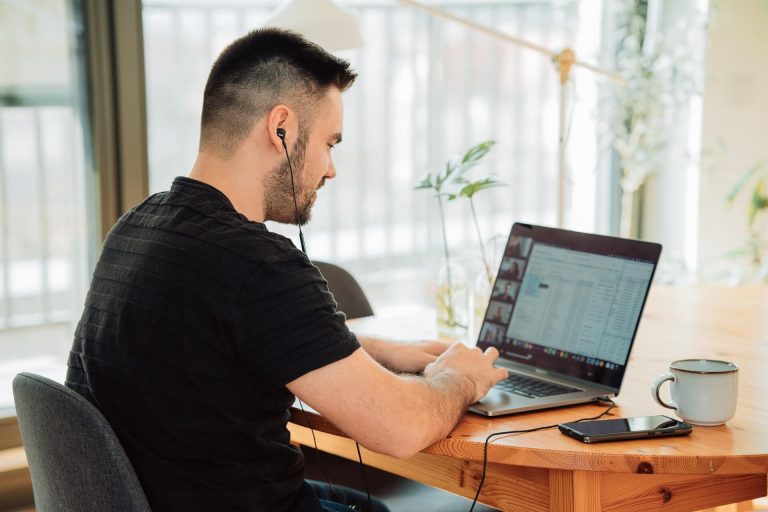 Remote work is becoming the norm for many companies. Today's employees prefer it because one doesn't need to be within the four walls of an office to be productive.
To successfully adapt as a business, you need to adopt a remote office phone system for your team to communicate from anywhere.
In this article, you will learn what a remote phone system is, the benefits, and how it helps improve customer experience.
What is a Remote Phone System?
A remote phone system is a VoIP phone system where your employees can make and receive calls anywhere using a desktop, laptop, or smartphone. It enhances your business communications using the latest technology while providing more mobility and flexibility.
A remote phone system is delivered via the internet rather than physical phone lines. Your customers get an improved call quality while your teams work productively from home.
How Remote Phone Systems Work
Remote office phone systems work using virtual phone numbers. The phone numbers work with your CRM to create a unified communications system. You can set up different phone numbers using a VoIP service with any area code. The phone numbers include:
Local phone numbers
International phone numbers
Toll-free numbers
Phone numbers tied to extensions
Vanity phone numbers
With remote phone systems, you work with more voice calling features. From your analytics, you can access call insights to optimize your processes for a better customer experience from your analytics.
Benefits of Using Remote Phone Systems
A remote phone system lets you access your business tools in one place while providing a smooth experience for your team and customers. Here are some benefits of using remote phone systems:
Accessibility
With a remote phone system, employees can access their phones from any computer or smartphone. All they need is an internet connection. The benefit here is your team is accessible on every device so there is no risk of missing phone calls while they're on the go.
Advanced Voice Calling Features
A cloud-based phone system comes equipped with advanced voice calling features. These features include call routing, call monitoring, call recording, call whispering, IVR, click-to-dial, power dialing, etc. You can also scale your business by onboarding new agents quickly and easily.
Cost-Effective
Remote office phone systems save money. Unlike the traditional PBX system, there's no equipment installation or maintenance to worry about, just monthly subscription costs.
Reliability
Your cloud phone system provider is responsible for system security, and continuity. Many providers guarantee uptimes as high as 99.999%.
Omni-Channel Capabilities
Remote office phone systems offer omnichannel capabilities for email, chat, text, etc. They also provide an all-in-one, unified communications system, where your support agents have access to a 360° view of the customer journey.
Security
A remote office phone system allows for call encryption. You can rest assured that no one is eavesdropping on your conversation. VoIP providers control all the security protocols of your phone system and you can reach them to confirm these settings.
Privacy
A cloud-based VoIP system is flexible enough to separate business phone numbers and personal numbers. It maintains the privacy of the staff and lets them avoid reaching a client through a personal cell phone which is unprofessional.
Must-Have Features in Remote Phone Systems
Remote phone systems offer a wide variety of features. Here are some of the must-have features in remote phone systems:
Advance Voice Calling Features – The several voice-calling features make it easy to scale as your company grows.
Open API Technology – Open API allows for smooth integration between the remote phone system and your sales and software solutions.
Call Analytics – Call analytics track and aggregate insightful data about your calls. You can draw from these insights to improve your team performance strategy.
Mobile App – The mobile app feature ensures your remote staff receive notifications on their smartphones and never miss an important call.
Strong Technical Support – A good remote phone system provider has technical support whether you need a fix or have a question.
CRM Compatibility – A remote phone system integrates seamlessly with your CRM. It syncs your data helping you achieve your marketing and sales goals.
How to Set Up a Remote Phone System
With a standard network switch in place, the setup process is simple. After set up, you should also train your employees how to use the voice calling features, CRM, and sales or support tools. Below are the steps for setting up your remote phone system.
VoIP desk phones without Power over Ethernet (PoE):
Plug the AC adapter into the outlet,
Then plug it into the phone base.
Connect the IP phone to the switch or router using a CAT5e or CAT6 cable.
Wait for the phone to initialize, then check for dial tone.
VoIP desk phones to PoE-enabled routers:
Connect the phones with the PoE-enabled switch or router with Ethernet cables.
Stay within the recommended max length for twisted pair cables of 328 feet.
Once connected, the phone should turn on and automatically establish a connection to your VoIP provider.
How Remote Phone Systems Improves Customer Experience
Here are five ways on how remote phone systems improve customer experience:
Available to customers any time: With features like voicemail, call queuing,  call forwarding, and mobile phone capability, your company can never miss a call from a customer.
Location flexibility: With remote phone systems, your team can make national and international calls wherever they are with access to the internet.
Data to personalize customer interactions: Remote phone systems provide your sales and customer reps with loads of valuable data. These can be used to personalize their interactions with your customers and scale your business.
Improve internal communications and collaboration: Your staff will be able to communicate smoothly with one another, improving team collaboration.
Real-time feedback: Use real-time feedback to make changes and improve performance.
Conclusion
Remote phone systems keep your teams and customers connected even when working from home. As businesses evolve their platforms to support their employees, pivoting to a remote office phone system should be your next big move.
As a leading expert in digital marketing, integrated campaigns and marketing strategies, Tim has led award-winning marketing communications teams for several communications companies. In addition to serving as the Director of Marketing for ULTATEL, he is also the Kansas City president for the American Marketing Association.