Top 18 Cloud Phone System Features For Your Business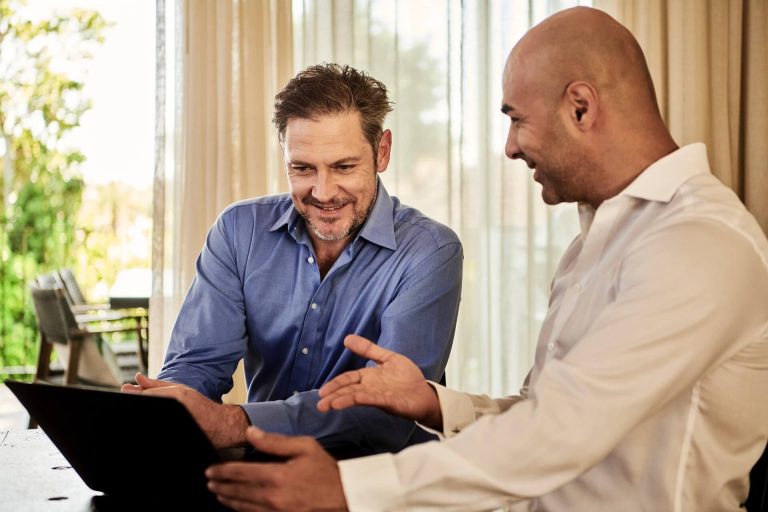 With the rise of cloud-based VoIP systems, businesses are transitioning from traditional phone systems – thanks to the advanced and flexible features. However, figuring out which features your business needs when considering a cloud PBX solution can be confusing.
In this guide, we'll explore the top 18 cloud phone system features to look out for and their benefits for your business.
1. Call Forwarding
Call forwarding automatically forwards calls to another phone number/device an agent uses if there's no answer at the first number. Dialing the same number can send the call to different numbers, but the agent's phone numbers would be protected. Agents can customize the order in which numbers are automatically dialed.
Benefits of Call Forwarding:
Enhanced privacy for agents
Increased chance for first contact resolution
Ability to reach agents wherever they are
2. Call Hold and Call Transfer
Call hold is for placing callers on hold with custom music until the agent finds answers to the query or a more qualified agent is available. Call transfer allows agents to send a received call to another agent with the push of a button.
Benefits of Call Hold and Call Transfer:
To prevent callbacks
To ensure customers get help from the most qualified agent
To allow agents flooded with calls sent to available co-agents
3. Advance Call Routing
Call routing allows you to set which agents or departments incoming calls are sent to and what to do if no one is available to answer. There are several call routing strategies, such as Round Robin Routing, Skills-Based Routing, Most Idle Routing, and Priority-Based Routing.
Benefits of Advance Call Routing:
To decrease overall call times
To increase first contact resolution
To ensure that customers get the best support possible
4. Call Screening and Call Blocking
Call screening (aka Caller ID) identifies inbound calls (or displays your company's information to call recipients) so that agents can determine whether to accept the call, reject it, send to voicemail, transfer it to another agent or block the number if it's a spam call.
Benefits of Call Screening and Call Blocking
To prioritize calls according to the pressing issue
To reduce spam calls
To decrease the overall call abandonment rate
5. Unified Communications
Unified Communications (UCaaS) provides a central dashboard for multiple communication channels, such as voice calls, SMS, video calls, internal and external chats, virtual faxing, and web conferencing.
Benefits of Unified Communications
To prevent switching among multiple channels throughout the day
To prevent customers frustration from having to repeat themselves to multiple agents
To increase customer satisfaction due to the freedom to communicate via their preferred channel
6. Local Presence
Buying several local phone numbers gives a company a local presence in the targeted location, irrespective of their actual location. Most cloud phone system providers have at least one free local phone number in their pricing plans.
Benefits of Local Presence
To make your company look more professional
Local phone numbers make it look like you have a local presence in a city
People are more likely to pick calls from their area code
7. SMS Texting
SMS is a highly effective form of marketing. You can send and receive SMS via your business VoIP phone system provider. SMS texting allows for individual, bulk texting, one-way, and two-way business texting.
Benefits of SMS Texting
To allow agents to swiftly text co-workers or clients when they've missed an important call
To bulk send an announcement or a marketing message
8. Call Presence
Call presence lets team members see one another's "status" and determine the best time to contact. Common call presence statuses include "Online," "Do Not Disturb," "On a Call," "Away," "Notifications Snoozed," "Lunch Break," or "Out of the Office."
Benefits of Call Presence
To save time
To prevent the endless phone tag
To see which other agent is available if one is not
To help managers keep track of how team members are using their time
9. Interactive Voice Response (IVR)
Interactive Voice Response (IVR) uses pre-recorded automated messages, voice prompts, and call menus to direct customers to the appropriate departments or actions without speaking to a live agent.
Benefits of Interactive Voice Response
High level of customer self-service
Lets customers get answers to questions as fast as possible
Allows agents to take up more personalized issues
10. Video Conferencing
Video conferencing allows for face-to-face, real-time communication between colleagues, departments, clients, and agents. When used with a cloud phone system, users can instantly switch from a chat to a video call, click a button to make a video call, and start impromptu meetings.
Benefits of Video Conferencing
To connect remote teams
To reduce in-person meetings
11. Team Collaboration
Team collaboration features replicate in-office tools and are designed to foster live communication and collaboration between your team members. Team chat messaging allows group instant messaging, private chats, or public channel creation. Screen sharing lets users see one another's desktop screen in real-time.
Benefits of Team Collaboration
Real-time editing
Easy file sharing
File version control
Improve communication and collaboration
12. Visual Voicemail
Visual voicemail transcribes voicemail and sends both the audio and transcription to users on their preferred channel/device. Voicemail-to-email sends to a user's email. It also sends notifications ensuring that agents return missed calls on time.
Benefits of Visual Voicemail
Allows users to receive instant notifications
Allows agents to respond to its content via text or email without needing to call back
13. CRM Integrations
CRM integrations allow users to integrate existing business software and applications into their cloud phone system.
Benefits of CRM Integrations
Prevent users from having to switch among numerous applications throughout the day
To continue to use the business tools your team relies on while benefiting from an upgraded VoIP solution
High level of overall customer service
To ensure that client data are easily accessible
14. Customer Callback
Customer callback eliminates the need for customers to wait on hold. Instead, it lets customers fix a date and time to receive a callback from an agent. Both the agent and the customer then receive notifications of the upcoming call.
Benefits of Customer Callback
Improves the customer experience
Fewer missed sales opportunities
Reduced call abandonment rates
Easier to manage peak call times
15. Call Data Analytics
Call data analytics provide both real-time and historical data about both callers and agents. This data can include Average call duration, Daily/Weekly/Monthly call volume, Percent of calls sent to voicemail, Cost per call, Average conversion rate, etc.
Benefits of Call Data Analytics
Provides critical insight into agent productivity and performance levels
Help managers understand when they need to optimize or hire more agents
To identify times of the year with the most traffic
16. Automation
Automation deals with Artificial intelligence bots that improve communication, collaboration and automate business processes. Examples of automation include collecting and updating customer contact information, Workflow automation, and Chatbots.
Automation and AI handle data entry, call placement, scheduling, call transcription, reminders, report generation.
Benefits of Automation
Eliminates tedious, repetitive tasks
Saves a considerable amount of time
Boosts productivity levels
17. Call Monitoring
Call monitoring allows users to listen in on live phone calls between representatives and clients. The listeners can also use call whisper to instruct or guide the agent without the customer hearing them.
Benefits of Call Monitoring
To monitor sales and customer service support
To get insight into why your customers call your business
18. Call Encryption
Call Encryption protects call data and ensures even if it gets intercepted by hackers, they will not be able to decode it. Inbound calls have two security layers added to the connection: Transport Layer Security (TLS) and Secure Real-time Transport Protocol (SRTP)
Benefits of Call Encryption
To ensure hackers cannot eavesdrop on internal or external calls
Conclusion
When switching to a cloud-based phone system or evaluating your current VoIP, use this list of features to guide your research and decision-making. Ensure to see what is listed as either a standard or add-on before choosing your preferred package.
As a leading expert in digital marketing, integrated campaigns and marketing strategies, Tim has led award-winning marketing communications teams for several communications companies. In addition to serving as the Director of Marketing for ULTATEL, he is also the Kansas City president for the American Marketing Association.