How to Improve Collaboration Within Your Remote Team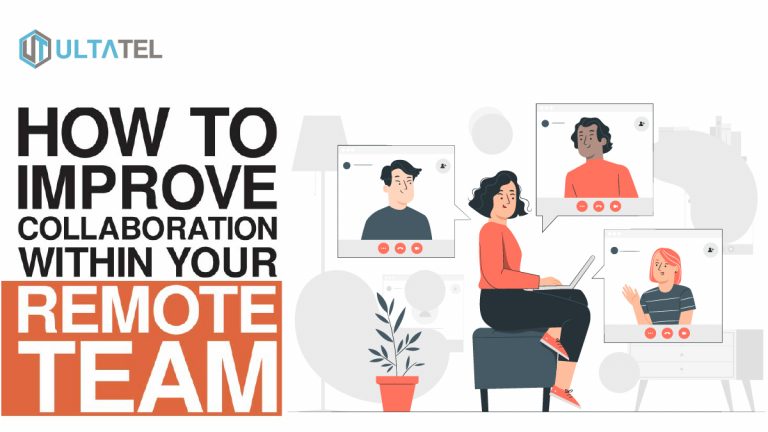 Our lives have become more challenging due to the Coronavirus pandemic (Covid-19), but as the day passes by, we have learned to overcome it. This outbreak forced most businesses to reimagine their workplace. Most of us have struggled at first, but the work from home set up saved us, and these days it is becoming the new norm. WFH setup hasn't been easy, particularly in establishing remote collaboration since you'll work with your team that's located elsewhere.
Remote collaboration is new to everyone but to adapt to it is your only option for now. In this article, we'll discuss what is remote collaboration and why it's important, so let's dive in.
What is Remote Collaboration, and Why is it So Important?
Remote collaboration means that team members work together to achieve the company's goal regardless of their location. It enables workers to do their job without being physically present in the same space.
Here are some reasons why remote collaboration is important in an organization:
It allows for a more efficient remote communication. Any business should give importance to remote collaboration because if not, team members will struggle to communicate effectively and not achieve the company's goal.
It helps in creating an internal agreement in remote team communication. These days people use different kinds of acronyms whenever they compose a message or send an email to a friend. But in a corporate setting, this should be agreed upon considering that not everyone could cope up. Remote collaboration is crucial so that no detail would be compromised.
It establishes a unique idea generation within the team. Remote collaboration opens opportunities for active interaction and all members could share ideas through social connection, even to those who are less inclined to speak in a normal office space. This will lead to efficient decision making.
5 Effective Tips to Improve Remote Collaboration
A work from home setup can be a struggle at some point. Here are some tips on how to collaborate effectively between teams.
1. Communicate clearly
Vague statements or instructions might be your roadblocks for successful virtual team collaboration. It is given that brainstorming sessions are challenging when a team works remotely especially when you communicate through email because all the information will be left open for interpretation which can sometimes lead to a misconception of ideas.
To avoid any of those, your team must never assume that you and your colleague always think the same way. One must always be keen on details and most importantly if there is an urgency, be direct and state it clearly. Your team can make your native acronyms so you can easily communicate.
2. Get the right tools
There are a lot of available tools in the market that your team could use. But the question is, which one is right for you? Your team should be equipped with the right tools since it will serve as your communication tool and the backbone to make your virtual team collaboration easier.
When you choose, consider the tools that will empower your employees and make sure that you'll be on the same page especially when you set up a deadline. It is important to ensure that no one will be left behind.
3. Set team schedules
You should keep in mind that clearly defining your team's schedule plays a vital role in remote collaboration. You cannot simply set fixed working hours for everyone because it might not work. Your team should have an agreement and consider which schedule is feasible for all of you.
Here are some ways that can help you set your team's schedule:
Know the different time zones of your colleagues.
Have an agreement on which time best works for everyone.
Note everyone's availability for communication.
Set a reasonable response time.
4. Set solid goals
Every team has a goal and so are you. Working in a remote team will always be challenging but when you set solid goals it will be a lot easier. This will help your team to determine the company's goal and what are the steps that they should do to achieve it.
You can set it daily, weekly, or monthly. You may use a dashboard so your remote members will always be reminded of their tasks and dues. Setting goals can also boost productivity in your team since you can pin the tasks to be prioritized. It will be easier for you to track your remote team.
5. Encourage team building activities
In any business, it's always a best practice to keep it human. Note that your team members are your backbone and building camaraderie is worthwhile. Team building activities can help you understand each other more and discover each one's interests, strengths, and weaknesses.
It will be different this time since everyone works at home but you can try the following activities:
Virtual show and tell
Snapshot Virtual Icebreaker
On-call coffee sessions
Get to know your team
You may check other virtual activities here or you may also ask your team members for creative suggestions.
5 Best Remote Collaboration Tools
Remote team collaboration becomes easier because of the collaborative tools available. It removes distance limitations in achieving your team's success. Here are some collaboration tools that your company can use. Each has its unique features, so it's up to you to determine which one meets your needs and best works for your remote team.
This is a cloud-based collaboration tool used to create teams and track all the documents. When you create a workspace with Bit.ai, it will allow you to create an interactive live document wherein you can put notes, attach more files, input instruction manuals, and another good thing is it is integrated with other collaboration apps. This app is easy to use since all your company's files are saved in one place including the documents, images, and web links.
It is considered one of the most popular remote collaboration tools at the moment. Top performing companies use Trello to keep track of their projects and team members. Note that this tool is a web-based platform, which makes it good since you don't need to install it on your computer and save more storage. But if you are on the go, don't worry because it has a mobile app.
Anyone will say that it is easy to use and track the progress of each project. Team members simply need to move the tasks depending on which one is in progress, needs to be done, or has been completed. You can add unlimited users and track each one's progress.
This is an online task management platform that offers board displays either on your computer or on a mobile phone. Members could see all the ongoing tasks assigned to a member of the team including the deadlines for each task. Another noteworthy feature of Asana is that someone could create a task and implement a Timeline feature starting from the beginning of the task until it is completed.
One more thing, if someone is done with the task it could be assigned to another team member to work on it. It makes collaboration on project management much easier.
Google Workspace (formerly Google Suite) offers a vast array of products and efficient features. Your team can use it from document up to creation tool. This is not just helpful in project management, but it also makes communication easier since Google Workspace is integrated with other Google products.
Here are some features that Google Workspace has that you might be looking for:
Gmail – it allows you to exchange conversations and any file thru email.
Google Drive – provides free cloud storage which you can use to save all the organization's documents and it can easily be shared with other team members.
G-Docs, Sheets, and Presentations – These tools allow real-time collaboration since everything is automatically saved and changes can be viewed in history.
Forms – Your team can use this to gather feedback and to conduct surveys.
Calendar – Employees can set events and reminders especially for deadlines and special events.
Hangouts – Unlike in Asana and Trello, your team could conduct a video conference using this and it might be helpful in case you need to have brainstorming and planning.
Keep – Your team members can create, organize, and share memos, lists, notes across multiple devices which could be useful wherever they go.
Slack is a common collaboration tool in the world today. It allows users to create channels and divide them into teams, projects, or by department that your company has. Here are some features that might be helpful to your team:
It can pin messages and reference links.
You can manage and track documents easily since it is stored in one place, and it is integrated with Google Drive and Dropbox.
It has advanced search modifiers.
You can communicate with any member that is on the same channel as you.
You can sort your channels easily.
It allows setting reminders.
Summary
Nobody can be sure of this, but remote work could be the future of work. Establishing remote collaboration during this time of pandemic is already a good foundation to begin with, along with a cloud hosted phone system that makes collaboration possible from any device.
Also, note these key points:
Observe clarity – In sending messages, always make it simple.
Don't bombard with unnecessary messages – Respect other team members' time by avoiding useless messages.
Select the right remote team communication tool – Your team's communication tool should suit the demand of your organization and should be useful in your project management.
Establish communication norms – Remote teams should establish common norms for everyone to be on the same page. Your team could discuss your preferred response time, writing style, acronyms, level of formality, and humor. These things will help businesses to achieve effective communication.
There might be some challenges, but if all team members are willing to participate and have the willingness to achieve company goals, nothing would be impossible.
Always remember to keep it humane and learn to take a break. Collaboration is not a responsibility, but it is an opportunity for more freedom at work that can be beneficial to both the company and the employee.
Our mission is to completely revolutionize how companies conduct business by delivering the most comprehensive suite of cloud-based telephony, unified communications and contact center services. Our solution dramatically improves customer experiences, invigorates employee productivity and integrates business processes for greater revenue growth.