The 6 Best Email Alternatives for Better Business Communication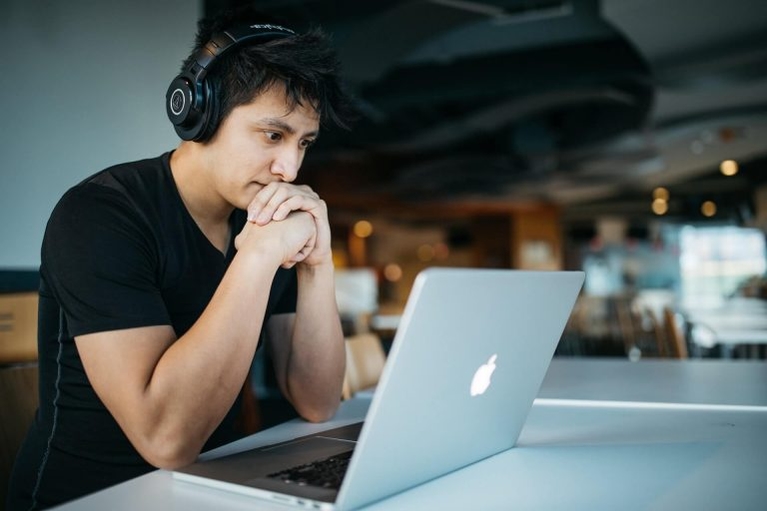 Email alternatives can help business communication without using the popular traditional emailing options. These alternatives are often enabled to offer similar features as Gmail and are still secure. They have remarkable organization skills that can be synced to other apps or services.
This article discusses the alternatives to email that you can try out for your business communication.
1. Zoho Email
As the first recommendation, Zoho mail offers a rich and remarkable email service for businesses and personal users. It comprises different tools that can serve in organizing your activities. The email alternative has a storage drive, contacts, bookmarks, and a calendar. This makes them much more similar to Gmail than any other option.
It uses an interface that allows users properly organize with the streams feature. This allows you to add remarks to email threads, assign tasks, and exchange files. For better administration in your organization, the professionality of this platform can be efficient. As an alternative to email, they offer manageability and a seamless transition from the regular options to Zoho.
The security protocol of the email service uses end-to-end encryption to protect all messages from an unauthorized party. It has features that allow for the customization of the email to have your business name.
Key features:
Guaranteed 99.9% uptime
Mail backup and retention
Includes an offline mode
Advanced management tools
Includes migration tool
24/7 customer support service
Enabled group accounts
Pros
Allows customized emails
Comes with email filters for navigation
Integrates with other Zoho apps
Offers data protection
Can work without internet
Cons
Requires paid subscription for full access
Download the Zoho App.
2. Outlook
Outlook is one of Microsoft's products, and they offer a great experience as an emailing service. The free version of Outlook is a new and revamped version of Hotmail, and it syncs easily with other Microsoft services.
The alternative email option works well with other storage and productivity apps, making it one of the possible substitutes for Gmail. An improved administrative feature offers a robust calendar, task organizer, email categorizations, etc., just like Gmail. The interface is userfriendly and modern enough for new users to get familiar with immediately.
Key Features:
Mailbox storage (15GB)
OneDrive Storage (5GB)
Syncs contacts automatically
Real-time integration with Skype
Voice-enable navigation
Malware and spam filter
iOS and Andriod Apps
Access to Office 365 web versions
Includes calendar and email features
Pros
Offers an easy navigation system
Can be downloaded on mobile devices
Promises an advanced security option
Connects to third-party applications
Setup with daily optimization
Cons
Download the Outlook app.
3. Microsoft Teams
Microsoft Teams is connected to other Microsoft products and can be used as an email replacement. They allow for direct messages within your business and even your customers, just as the regular option.
However, they are all for threads that can be used in collaboration and keeping the messages only visible to those required. Thus, people can be removed or added to conversations easily. It is optimized with a distinct search feature that allows locating a particular message through keywords.
Key Features:
Chat Functions
Audio conferencing
Full telephony
Channels and teams
Call monitoring
Pros
Comes with a calling feature
Includes channels for team collaboration
Has message thread for follow up
Allows for files upload
Cons
Team members can be easily isolated
Download the Microsoft Teams Apps.
4. ProtonMail
Ordinarily, Proton has a reputation as a reliable security company, and the email system is one of the most secure. It was initially described as the only email that the NSA couldn't hack due to the level of encryption.
The email service provided by ProtonMail takes privacy to a whole new level. Thus, it is important to do that without giving out any personal information when opening an email. All required is a chosen username and password and an optional recovery email.
Just as expected from any online mailing service, it has an improved inbox design similar to the one in Gmail. It also has productivity tools that can help organize your activities while using the email system. There are color-coded labels and starring options that would assist in better usage.
Key Features:
Web-based Inbox service
Self-destructing messages
Optional anonymous email address
Email Encryption (End-to-End)
Open source code
GDPR compliance
iOS and Android apps
Pros
Offers remarkable data security
Comes with a storage device
Allows for user anonymity
Works with smartphones
Better organizational skills
Cons
Limited storage with free mode
Download the ProtonMail app.
5. Slack
Slack has become a popular option among organizations today and has reduced the number of emails sent since then. It allows a different level of collaborative efforts for small teams or organizations that need to be in constant communication.
As one of the common mail alternatives, this works without any glitches while offering a user-friendly interface. Research has proven that 80% of Fortune 100 companies use Slack for their communication. This is because of its reliability and ease of integration with all its services.
Also, the Slack option brings all communication into one place while providing channels for every conversation. It offers the option for team members to either join or leave a communication chain, unlike lengthy email chains.
You can either add or remove people from the slack when necessary, and this is important when there is a need to downsize, or a new person has been added.
Key Features:
Manages and tracks documents
Improved search modifiers
Shared channels across workspaces
Streamlined sidebar
Quick navigation
Pros
Offers a seamless integration
Reduces the length of email chains
Can be personalized based on needs
Promoted team collaboration
Improves communication levels
Cons
Excess communication could be overwhelming
Messages delete after 14 days
Download the Slack app.
6. Hubspot CRM
HubSpot works with customer relationship management (CRM) software in place of the email services. The email replacement platform allows for communications within an organization while enabling secure chat options. It also allows video calls and calls recording when communicating with customers or between team members.
There are over 100 communication tools that can be integrated with the HubSpot CRM that would serve the same function as the traditional Gmail. The CRM can work with the Facebook messenger from within or through integration with Gmail for better customer service. It has an automatic feature that lets you keep all the data acquired updated during communication.
The option works with both the mobile and desktop app versions to allow use while on the move. The CRM features also have organizational features that can work in scheduling and better team communication. Documents can also be shared, meetings scheduled, and more with the platform service.
Key Features:
Document sharing features
Third-party Integration
Employee and Customer Tracking
Real-time Data
Workflow Automation
Customer Service
CRM Analytics
Email tracking
Pros
Improves customer response time
Allows documents to be shared
Can be used in automating activities
Helps is managing team members
Cons
Expensive to subscribe
Templates are hard to modify
Download the HubSpot CRM.
The Bottom Line
Sending emails or communicating is a crucial part of every business operation, and there may be a need for email alternatives. Several options would work with your business with even more reliability than would be found in the familiar options.
Do you want to get an email alternative? ULTATEL has a Microsoft Teams Direct Routing option available for your business. This alternative has a team option which makes it easier for collaboration within the organization.
Greg is the product marketer for ULTATEL. He develops and markets products that help people do their best work, and enables the businesses they work for grow their revenue.