6 Things to Consider When Choosing a Cloud Contact Center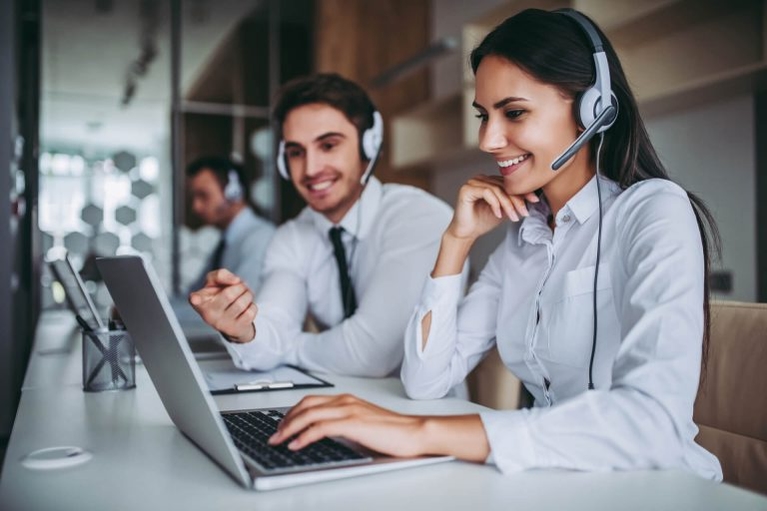 There are several cloud contact center systems available for use. However, today, the contact center is responsible for the effective running of the business. Thus, understanding the constant need for communication in a company makes it harder to choose. While some can optimize the business needs, others could harm it.
This article discusses the six things to consider when choosing a cloud contact center.
1. Business Needs
The first thing to consider is if the cloud contact center is a personal fit for your business. Thus, it is required that you define what the business needs, and this can be done by asking a few personal questions. Understand if there is a need for inbound or outbound calls, communication with your customers, and your frequently used channels.
Next, consider the cloud centers that are offering features applicable to your business. Some to check out are the inbound and outbound calls and the call blending features to decide.
2. Cost
Cost is vital as it focuses on the quality and budget of a cloud contact center. Going for the most affordable option available may come with a compromising performance. Thus, the ideal option for any business is to ensure the choice is the cheapest with the highest performance.
In cases where the choice is not as cheap, the business can also negotiate the cost of subscribing to the cloud-based contact center. One impressive way to negotiate better is by bringing the size of your business into focus. The location range can also help in negotiating better.
Make sure the payment structure is transparent and suitable for the service.
3. Security & Reliability
Due to the increasing amounts of data breaches, any choice of cloud software should have a tight security system. Organizations like the cloud contact centers have been identified as targets for cyber-attacks. The choice of a cloud-based center is expected to have a reliable system inaccessible during cyber-attacks.
Also, go through their data sharing policy to understand of how your information would be handled. Ensure that they offer high uptime guarantees and failover mechanisms. With this, it would be easier to prevent missed or dropped calls.
4. Features
The first step is to list the cloud systems that are available to help streamline your choice. After finding the right cloud software, examine the features compared with others on the list. This would inform a better decision for the business.
Here are some features to watch out for:
Call recording
Call control
Call queuing
Conference calling
Real-time reporting
Predictive dialer
Voicemail
Voicemail Transcription
Telephony
Unlimited Concurrent Calls
Automatic Call Distribution
Properly go through the cloud system and ensure they have all the essential features. Even if all the features here are not present, the choice should serve the business needs.
5. Customer Service & Support
The cloud contact center should be on call whenever they need their attention. Noting that your business would need to be available for prospective customers, this becomes necessary when there is a glitch in any of the features.
A survey has shown that since staying home became important, up to 70% of full-time workers now work remotely. This number has grown and so needs to use a cloud system that supports remote work. With this, the business would retain its function even when workers are not present in the physical location.
Also, you can check for those that provide training needs for your agents to use the cloud systems effectively and reduce the time needed to set up the software.
6. Scalability
Businesses are expected to evolve and for this reason, scalability becomes important. It is not a safe bet to go for a cloud network that only caters to the limits of your current business. Even though it is critical to consider the business needs, a versatile cloud system would be helpful even when you decide to expand your business.
This feature allows you to add new agents easily and cater to the expansion peculiarities without changing a cloud center.
Bottom Line
Choosing the right cloud-based contact center can be a hassle with no direction and not knowing what to look for. Therefore, the need to thoroughly examine the features of each cloud system has become important. Some features are crucial, such as call control, interactive voice response, call routing, and all. Each of these features would ensure that the business's communication needs are catered for.
As a leading expert in digital marketing, integrated campaigns and marketing strategies, Tim has led award-winning marketing communications teams for several communications companies. In addition to serving as the Director of Marketing for ULTATEL, he is also the Kansas City president for the American Marketing Association.