7 Ways Small Business Save Money with Cloud Communications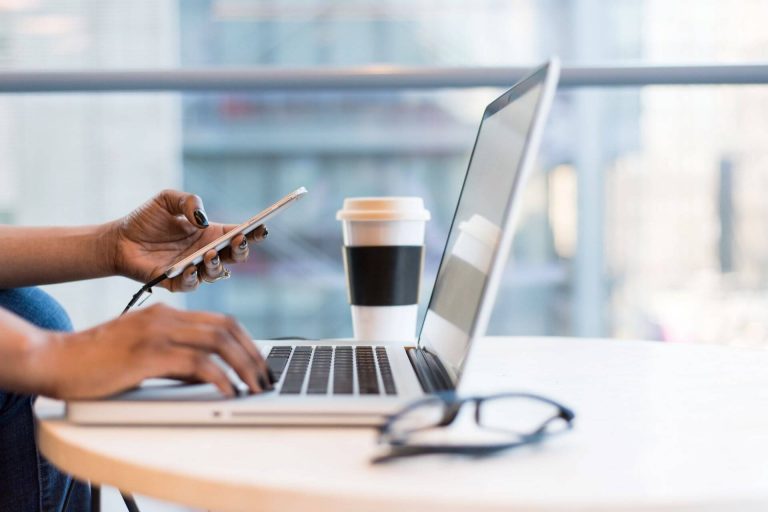 Communication is critical to all enterprises, and small businesses are not exempt.
Cloud communications, in particular, combine voice, email, chat, and video functionalities on one platform. Small business phone systems, for instance, can handle all your needs and reduce costs at the same time.
Ways to Lower Costs and Increase Revenues
Small businesses often operate on slim profit margins. So if there's anything they can do to lower operational costs and increase their revenue, they should consider doing that. Switching to a cloud-based phone system might be just the thing they need.
Here are seven ways for small business owners to save money with cloud communications.
1. Lower Call Costs
Small businesses often use regular landline phones in the office, smartphones for mobile workers, and apps like Skype and Messenger to communicate with fellow employees and customers. And that is acceptable if they only make local calls and employees do not travel so much. But for companies that make many long-distance voice calls, have several employees working remotely or offsite, or have multiple locations, per-minute charges can quickly pile up.
Cloud communications can considerably reduce such costs. For one thing, cloud-based systems usually use toll-free numbers, so all local calls are free. They are also accessible through most Internet-connected devices. And while users must still pay per minute for international calls, the charges are usually much lower than if such calls were made through landline phones.
2. Minimal Hardware Investment
Many large enterprises use private branch exchange (PBX) systems for communication because it is private and reliable. But the upfront hardware and maintenance costs they require can be expensive.
The cost of setting up an onsite PBX phone system depends on a company's size, but interested parties can expect to pay between $800 and $1,000 per user. Setting up a cloud-based phone system, such as voice over Internet Protocol (VoIP), on the other hand, can bring costs down to around $125–250 per user (i.e., $100–200 for the phone and $25–50 for installation service). Note, however, that an IP phone is optional in most cases. Cloud-based systems are accessible via laptops, tablets, and smartphones.
Onsite PBX systems also require space on-premises and involve regular maintenance costs, to mention just a few of the differences between PBX and VoIP. The per-user fees of cloud-based phone systems, meanwhile, already typically include maintenance, allowing companies to save as much as 50% on maintenance costs.
3. Complete Array of Communication Tools
Many small businesses realized the importance of videoconferencing during the pandemic. As such, the convenience the technology offers will likely make it a permanent part of business operations.
However, many cloud-based phone system users did not need to pay for a separate service like Zoom, because videoconferencing came as a built-in feature of their subscription. Other benefits typically included in the plans are:
Advanced call management
Instant messaging
Call analytics
Call forwarding
Call queuing
Call recording
Call transfer
Custom music on hold
Do not disturb (DND)
Find/Follow me
Interactive voice response (IVR)
Mobile app
Voice calls
Voicemail to email/text
VoIP caller ID
Businesses would need to pay separately for these services with a regular landline. And while the individual fees may be small, they can add up significantly, amounting to around $300 per user.
4. Maximize Conversions
The Harvard Business Review conducted a survey to see how response times to online leads affect conversion. The study found that companies that responded to inquiries within one hour were seven times more likely to qualify a lead.
Another study supported and augmented this finding. It showed that companies that respond within 5 minutes (the 5-minute rule) are 100 times more likely to connect with prospects and 21 times more likely to convert than companies that respond slower.
Cloud-based phone systems allow users to instantly respond to calls or messages because they can make or take calls and receive or send messages anytime and anywhere.
While this scenario does not technically reduce lead generation process costs, it does increase a small business's returns on investment (ROIs) from sales and marketing efforts by maximizing conversions.
5. Increase Productivity
Cloud communication is also more efficient than onsite systems or landlines because it is accessible from portable devices. Employees can get more work done because they can continue to collaborate with colleagues and communicate with clients even if they are out of the office. And with higher productivity comes lower labor costs, translating to considerable savings.
6. Retain More Employees
Hiring new employees is more expensive than retaining existing ones. On average, companies may spend more than $4,000 to find, hire, and train one employee. It does not help that several companies now offer remote and hybrid work, so office-based jobs may find it harder to compete with the small business trends for 2022.
Offering work flexibility and effortless collaboration through mobile cloud communications can go a long way toward keeping your employees engaged and happy. Aside from mobility, they can feel more valued and trusted if they have access to cloud-based and all other necessary tools that do not require them to stay on-premises.
7. Greater Scalability
One of the best things about using cloud-based communication systems is giving companies greater freedom to adjust their subscriptions without too much hassle.
For example, a company moving into a bigger office can easily bring its cloud-based system with the simple act of unplugging them during move-out and plugging them back in once they have moved in. And if it employs seasonal workers or contractors, adding and deleting users if needed is easy to do without incurring penalties.
The flexibility inherent to cloud communications allows users to pay only for what they need. And because they typically come with an admin dashboard, implementing changes on their own is always doable.
Save Your Business Time and Money with Cloud Communications
Saving money does not always mean cutting corners. Companies can save significantly by simply switching to innovative cloud-based communication systems.
Business owners also need to understand that even if their company is still small, they can grow it faster by enhancing efficiency, responsiveness, and productivity aided by cloud communications. They do not have to worry because their cloud-based phone systems will grow alongside if and when they do scale up.
Of course, not all cloud-based systems are created equal, so do careful research before choosing the best cloud communications provider for your small business.
Greg is the product marketer for ULTATEL. He develops and markets products that help people do their best work, and enables the businesses they work for grow their revenue.